THROUGH ADVICE FROM VRANCKEN BUSINESS SOLUTIONS B.V, PUZZLE PIECES FALL INTO PLACE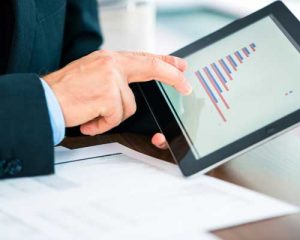 Together with Vrancken Business Solutions B.V., you will draw up a clear framework for the problem. In this framework, all the technical and budgetary conditions of your question will be examined. We will provide various alternatives depending on the requested advice.
Naturally, we will provide various alternatives. The PVE is established on the basis of budgetary and environmental-technical preconditions and the various wishes in terms of strategy, energy consumption and comfort.
In this phase we also study the possibilities for obtaining a subsidy. Possible subsidy benefits are of course also included in the initial estimate of the realization costs.
In addition to drawing up the PVE and a detailed technical cost estimate, you can then also involve us in the tendering process so that you have expert award advice at your disposal. We also take care of the inventory of existing fire alarm- or emergency lighting installations or other electrical- or mechanical infrastructures.
"Advice based on technology, budget, investment, energy consumption, environment, comfort, subsidies and, of course, your wishes"